Photos from Village events
We had so many photos sent in for November that we weren't able to put them all on the cover this month - so click here to see them all in the gallery
* * * * *
Village Plans
see the proposed plans for the new community facilities


Click to see the plans
The application was PASSED by the planning committee on 7 September. Thank you to everyone that attended and supported great speakers Ruth, Jim and Catherine. More news in the November MADNews.
* * * * *
PCSO for Marcham
The PCSO for Marcham is 9323 Rich Osborn. If you phone 101 and follow link using his badge number you can leave a message for him.
The Neighbourhood Team page
* * * * *
Marcham Village Shop
and Post Office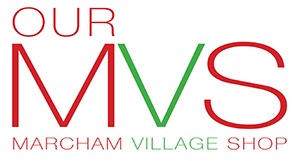 Hot drinks - only £1.20!
Cold drinks and ice cream - at a table or take-away
Normal Opening Hours
07.30 - 17.30
every week day,
08.00 - 12 noon on Saturday & Sunday
Last acceptance of post is 16.45 during the week
Free cash withdrawals on most bank accounts
Last recommended posting dates on page 5 of November MADNews
* * * * *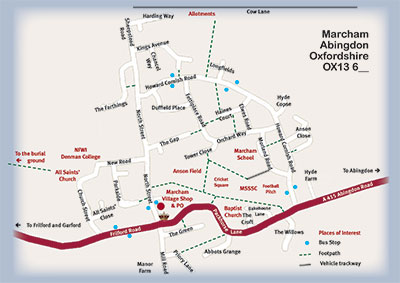 Download a map of the villge here
Jubilee Walks
Download the map for the Jubilee Walks around Marcham from the Marcham Society website http://www.marchamsociety.org.uk/jubilee_walks_map.php
* * * * *
Village Diary
The online village diary is here
If you have an event that you would like included please email editor@madnews.co.uk with the title, date, time, contact details and a short description
* * * * *
Marcham Mini Bus
To hire the mini bus, contact Marion Belcher 07507 797757
Have you got things you want to get rid of but don't want to throw away? Are you looking for something that you'd rather have for nothing? Try FREEGLE - you'll be amazed at what you can find!

* * * * *
www.365alive.co.uk
365 Alive could SAVE YOUR LIFE!
Anson Trust
Click for the 2013 Accounts
* * * * *