Sign up to our email list
Subscribe to the MADNews mailing list and receive a reminder every month when the deadline is approaching and when the latest issue is online.
Sign Up Here

* * * * *

Click to go to the webpage for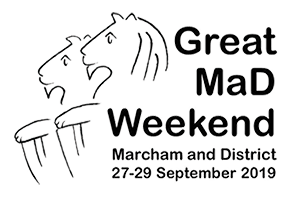 Great Marcham and District Weekend

* * * * *
Marcham Village Shop
and Post Office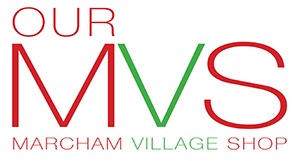 Normal Opening Hours
Weekdays: 7.30am - 5.30pm
every week day,
Saturdays: 8.00am - 12 noon
Sunday: 8.00am - 10am
Shop 01865 391993 / PO 391940
Last acceptance of post is 16.45 during the week and 10.15 on Saturday. There is NO post collection on Sunday.
Free cash withdrawals and deposits on almost all bank accounts
Bank Holiday Opening Hours
We will be closed on all Bank Holidays
Monday 26th August
If you are shopping online have your parcels sent to the PO for collection. No more trekking in to Abingdon to get them plus you are supporting the shop as we get a few pennies for every parcel you collect from us ... and when you send them back too!
* * * * *
www.365alive.co.uk
365 Alive could SAVE YOUR LIFE!
* * * * *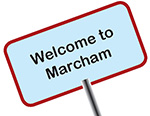 Anyone who is new to the village of Marcham and has NOT received a Welcome Pack please contact David or Grace on 01865 392092 or 07807707925 to find out about how much Marcham has to offer you!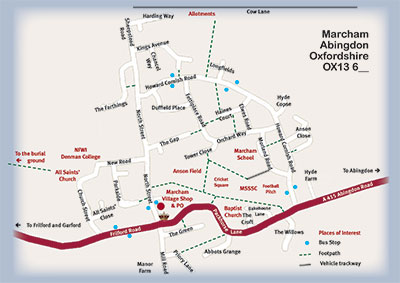 Download a map of Marcham here
Now showing the location of all the bins as well as bus stops and most of the alleys!
* * * * *
Jubilee Walks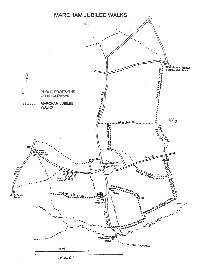 Download the map for the Jubilee Walks around Marcham from the Marcham Society website http://www.marchamsociety.org.uk/jubilee_walks_map.php
* * * * *
Stuart 'The Wildman' Mabbutt
You can listen to all of Stuart's 10 radio shows made in 10 days here:
https://soundcloud.com/user-504809588
Sponsored by MADNews
* * * * *
Dog Poo Posters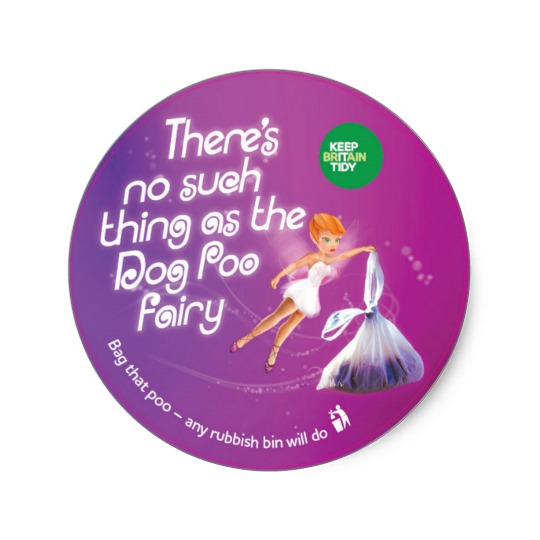 You can download poster to print here
dogpoofairy-Round JPG
dogpoofairy Poster JPG
dogpoofairy Poster PDF

* * * * *
PCSO for Marcham
The PCSO for Marcham is C9323 Rich Osborn. You can call him 07980 924693 or you can phone 101 and follow instructions using his badge number 9323 you can leave a message for him.
The Neighbourhood Team page
* * * * *
Anson Accounts
The accounts for the Anson Trust 2015 - 2016 are available to download HERE
* * * * *
NOTICE REGARDING PUBLIC ACCESS TO MANOR FARM including the BEEF UNIT
It is with regret the W Cumber & Son (Theale) Ltd have been advised that an "open door" approach is no longer possible primarily due to health and safety and bio-security concerns. Therefore we are no longer able to allow visitors into the Beef Unit.
We ask that all members of the public, whether residents of Marcham or visitors, respect this change which is effective immediately. People are still welcome to walk along the permissive paths but please be aware that access may be restricted at certain times due to livestock movements.
The Farm Shop has now also closed but you can still buy eggs and honey.
* * * * *
Village Diary
The online village diary is here
If you have an event that you would like included please email editor@madnews.co.uk with the title, date, time, contact details and a short description
Repeating events may appear during holiday times, or details of events may change after publication, please check with the relevant organisers before attending events.
* * * * *
Marcham Mini Bus
To hire the mini bus, contact Marion Belcher 07507 797757
Have you got things you want to get rid of but don't want to throw away? Are you looking for something that you'd rather have for nothing? Try FREEGLE - you'll be amazed at what you can find!